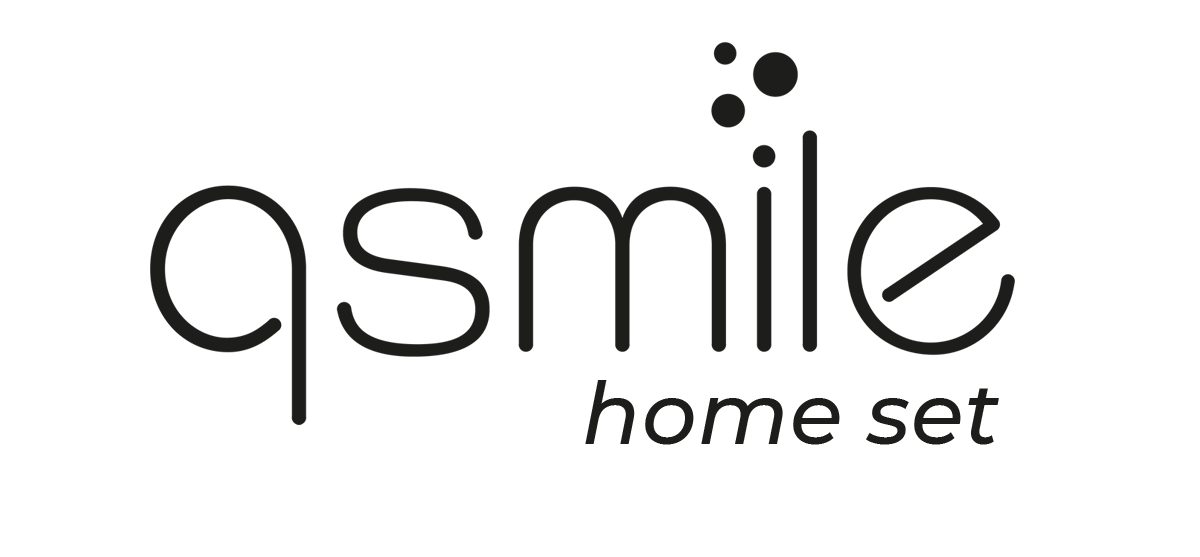 Smile… with style!
qsmile home set
qsmile home set
The qsmile home set contains everything you need to get started right away!
• High capacity LED mouthpiece
• SmileZero® Gel (for 2 treatments of 5 days)
• Tooth colour reference card
• Power cable (USB / Android / IOS)
• Instruction manual
• Exclusive limited edition qsmile pouch
qsmile is a professional teeth whitening solution designed that you can use at home. All you need is a smartphone or a power bank. The qsmile home set allows you to make 2 treatments of 5 days each. With the handy reference card, you can determine your tooth colour before and after the treatment to measure the improvement. qsmile is particularly gentle as the SmileZero gel contains less than 0.1% peroxide and is manufactured in Germany.
If you have used up your SmileZero Gel, you can reorder it here:
qsmile SmileZero® Gel Refill-Set
Notes: for best results, it is recommended to have your teeth professionally cleaned before using qsmile.
Discontinue treatment if pain, irritation or allergic reactions occur. Do not eat or drink for 1 hour after treatment and avoid discolouring foods, such as tea or coffee, and smoking for 12 hours. Do not use qsmile under the age of 16, during pregnancy or breastfeeding, or during chemotherapy.